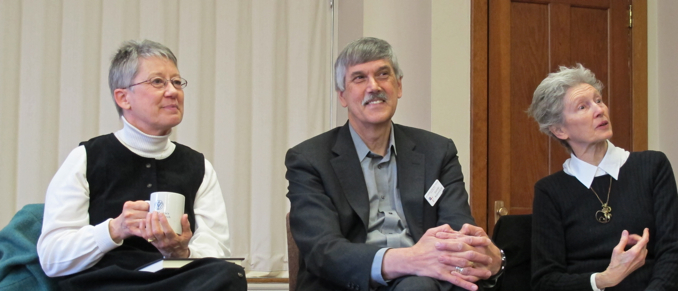 Feb, 13, 2011
Araminta Johnston, left, joined poets David Radavich and Blynn Field in reading from their works today at St. Martin's Episcopal Church in Charlotte. The three, all members of the parish, have recently published books.
Radavich's Middle-East Mezze was published in November by Plain View Press in Austin, Texas. Blynn Field publishes Whale Watch Cottage on March 1 through Charlotte's Main Street Rag Publishing Company.
Click below to listen to Johnston introduce her reading selection, taken from Chapter 1.
Below is a video clip of Johnston's introduction of her book and the readings.